Labor Day celebration at the Cammack Village pool today. Le Pops popsicles, hot dogs, and chips will be served 11:30-1:30. Last day to swim for the season 10-7! All are welcome to attend the family fun!

Cammack Pool Back to School hours begin today. Closed Mon-Thurs. Fridays 4:30-7:00. Saturdays 10:00-7:00. Sundays 12:00-7:00.

Today is the last day for regular Cammack pool hours 12:00-7:00. Cammack back to school pool hours begin tomorrow 8/14 for which the pool will be open Friday-Sundays only.

Last Cammack Pool Family Night of the season is tonight at 6:00pm! Must be a member to attend or purchase a day pass to come with a member.

LR Water will be doing construction that will cause a road closure at Kenwood and Crouchwood tomorrow (Aug 3). Please avoid this area from 9am-3pm.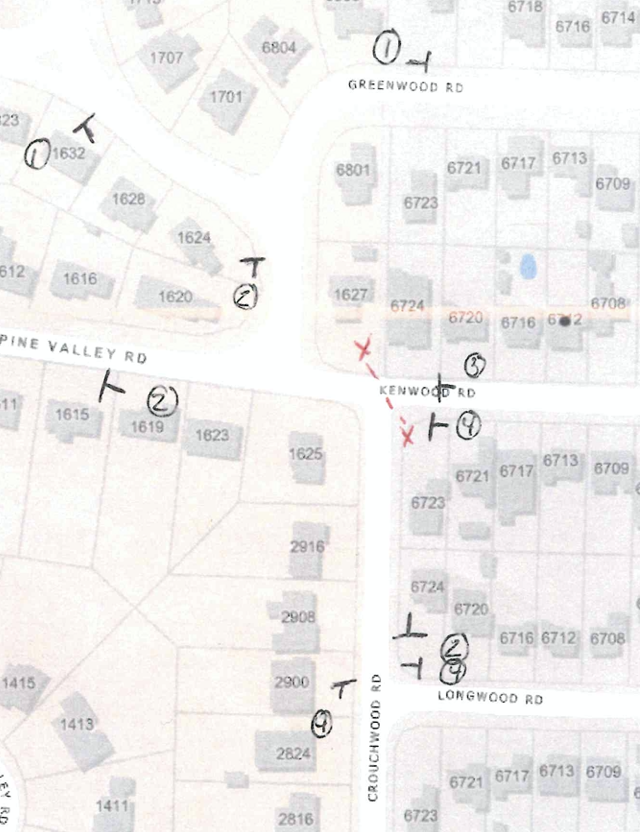 Due to weather, the Cammack Pool will remain closed Sunday, July 9.

Trash will run tomorrow (Friday, July 7th) due to the holiday earlier this week. Regular schedule will resume Monday.

Family Night at Cammack Pool TONIGHT 6p-8p! Pizza will be provided, bring a side or dessert if you wish. **You must be a season member to attend, OR you can come with a member by purchasing a day pass.
www.neighborsofcammackvillage.com

Cammack Pool is open today (July 4th) from 10am - 7pm. Regular pools hours resume tomorrow.

REMINDER and TRAFFIC ALERT TODAY: Cammack kids and families join in the 4th of July parade from City Hall to Baker Park. Bring your decorated scooters, bikes, strollers and wagons . Line up just before 10:00am at City Hall. Drivers may want to avoid Audubon around this time. **No fireworks allowed please.

4th of July parade Tuesday at 10:00 am! Decorate your scooters, bikes, strollers and wagons with all the patriotic things and show your love for America! We will start lining up a little before 10:00 at CV City Hall parking lot and end at Baker Park for popsicles! Bring a neighbor! **no fireworks allowed!

The Cammack Pool Hours for this 4th of July Holiday Weekend: Saturday 10-7; Sunday 12-6; Monday 12-7; Tuesday 10-7. Resume regular hours on Wednesday July 5th. If you need to purchase a membership visit
www.neighborsofcammackvillage.com

It's a scorcher today! Come cool off tonight at the Cammack Pool Family Night from 6pm-8pm. Nachos will be served. Feel free to bring a side or dessert! No membership? No problem! Visit neighborsofcammackvillage.com to purchase your pool membership.

Cammack Pool is closing for the remainder of the day (6/27/23) due to weather. It will resume regular schedule tomorrow.

The Cammack Pool is closing early this evening (6/14) due to thunder watch. It will reopen at normal time tomorrow at 12:00.
Agenda for the June 13, 2023 City Council meeting. Meeting begins at 6pm at City Hall.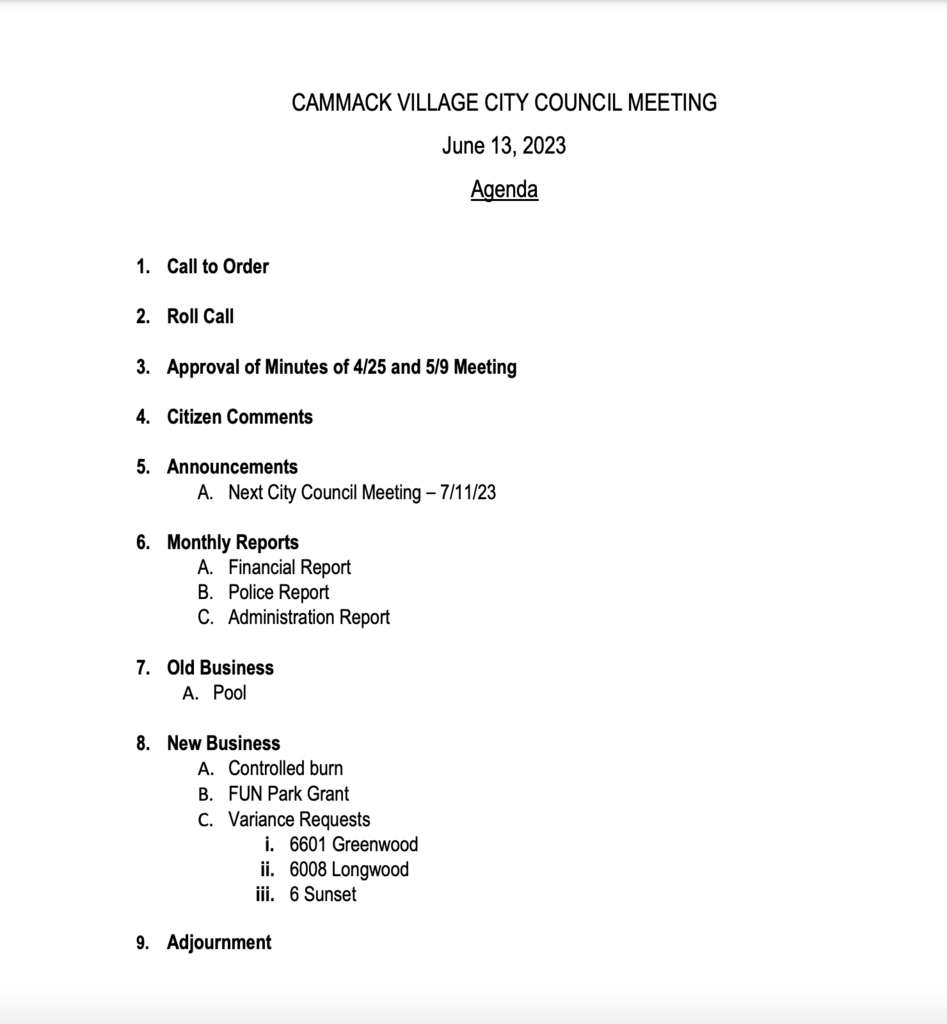 Don't forget... Trash collection this week will be on Tuesday (May 30) AND Friday (June 2) due to Memorial Day Holiday.